EUGOGO Sites
Belgium

Cliniques Universitaires Saint-Luc
Avenue Hippocrate 10, 1200 Brussels, Belgium
Endocrinologists:
Chantal Daumerie, Maria-Cristina Burlacu
Ophthalmologist:
Antonella Boschi, Lelio Baldeschi, Pauline Zoppe
Others:
Research Lab: Marie-Christine Many
Italy
University of Catania


Catania, Italy
Endocrinologists:
Rosario Le Moli
Ophthalmologist:
Antonio Marino
Croatia

University Hospital Center
Medical School Zagreb
Kišpatićeva 12
10000 Zagreb, Croatia
Endocrinologist:
Maja Baretić
Ophthalmologists:
Jelena Juri Mandić
Nuclear medicine:
Kusacic Kuna Sanja
Denmark

Thyroid Eye Clinic
Odense University Hospital
Sdr. boulevard 29
5000 Odense C, Denmark
Endocrinologists:
Thomas Brix
Ophthalmologist:
Dorte Bechtold
France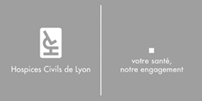 Service de Consultation de Neuro-Ophtalmologie
Hôpital Neurologique, Groupement Hospitalier-Est (Hospices Civils de Lyon)
59 Boulevard Pinel, 69677 Bron, France
Endocrinologist:
Juliette Abeillon, Francoise Borson-Chazot
Ophthalmologist:
Kim Thia
Neurosurgeon:
Romain Manet
France

Centre Hospitalier National d'Ophtalmologie des 1520 
28 rue de Charenton
75012 PARIS 
Endocrinologist:
Laurence Du Pasquier-Fediaevsky 
Ophthalmologist:
Julia Meney
Germany

Department of Endocrinology and Metabolism
University of Duisburg-Essen
Universitätsstraße 2
45141 Essen, Germany
Endocrinologist:
Dagmar Führer
Ophthalmologist:
Anja Eckstein, Michael Oeverhaus
Molecular Lab of Ophthalmology:
Utta Berchner-Pfannschmidt
Germany

University Medical Center Göttingen
Georg August Universität
Robert-Koch-Straße 40
37075 Göttingen, Germany
Endocrinologist:
Dirk Raddatz, Katja Gollisch
Ophthalmologist:
Michael Schittkowski, Maren Horn
Germany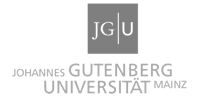 Gutenberg University Medical Center
Langenbeckstrasse 1 D, 55131 Mainz, Germany
Endocrinologist:
George Kahaly
Ophthalmologist:
Katharina Ponto
Germany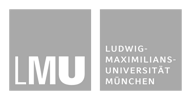 Ludwig-Maximilians-Universität, Munich
Mathildenstr. 8, 80336 Munich, Germany (Dep. of Ophthalmology)
Ziemssenstr. 1, 80336 Munich, Germany (Dep. of Endocrinology)
Ophthalmologist:
Christoph Hintschich, Aylin Garip-Kübler, Anna Schuh
Endocrinologist:
Roland Gärtner, Ulrike Disko
Greece

AHEPA University Hospital
Aristotle University of Thessaloniki
54636 Thessaloniki, Greece
Endocrinologist:
Anagnostis Panagiotis
Ophthalmologist:
Kostas Boboridis
Italy
University of Milan
Fondazione Ospedale Policlinico instituto di ricovero
e Cura a Carattere Scientifico
Milano, Italy
Endocrinologists:
Mario Salvi, Danila Covelli, Ilaria Muller
Ophthalmologist:
Nicola Currò
ENT Surgeon:
Claudio Guastella
Italy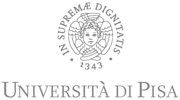 Azienda Ospedaliero Universitaria Pisana
Via Paradisa 2
5624 Pisa, Italy
Endocrinologists:
Claudio Marcocci, Michele Marino, Francesca Menconi, Barbara Mazzi, Giulia Lanzolla
Ophthalmologists:
Marco Nardi, Chiara Posarelli
Italy

ASST dei Sette Laghi - Ospedale di Circolo
Viale Borri 57
21100 Varese, Italy
Endocrinologists:
Maria Tanda, Elvira Masiello
Ophthalmologists:
Claudio Azzolini, Simone Donati
Poland

Medical University of Warsaw; Department of Internal Medicine and Endocrinology UL.
Banacha 1a
02-097 Warsaw
Medical University of Warsaw
Department of Ophthalmology
UL. Lindleya 4
02-005 Warsaw
Endocrinologists:
Tomasz Bednarczuk, Piotr Miskiewicz
Ophthalmologists:
Anna Jablonska, Dorota Bialas-Niedziela
Serbia
Clinic of endocrinogy, diabetes and diseases of metabolism
Dr Subotića 13
11000 Belgrade
Serbia
Endocrinologists:
Miloš Žarkovic, Jasmina Ćirić, Biljana Beleslin
Ophthalmologists:
Miroslav Kneževic, Branislav Stancović
Spain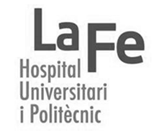 Hospital Universitario y Politécnico La Fe, Valencia
Universitat de València
Av. Fernando Abril Martorell 106
46026 València
Endocrinologist:
Carlos Javier Sanchez
Ophthalmologist:
Marta Pérez Lopez
Switzerland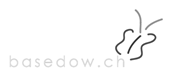 Admedico Orbital Centre Olten
Fährweg 10, 4600 Olten
Switzerland
Endocrinologists:
Gottfried Rudofsky, Claudine Blum, Thomas Züger
Ophthalmologists:
Nicole Fichter
Turkey

Gazi University Faculty of Medicine
Endocrinology and Ophthalmology Departments
Emniyet Mahallesi, Mevlana Bulvan No:29
06500 Yenimahalle/Ankara, Türkiye
Endocrinologist:
Göksun Ayvaz, Fusun Saadet Törüner, Yalcin Muhittin
Ophthalmologist:
Onur Konuk, Bercin Tarlan
United Kingdom

University Hospital of Wales
Heath Park, Cardiff
Cardiff, United Kingdom CF14 4XW
Endocrinologist:
Colin Dayan
Ophthalmologist:
Daniel Morris
Others:
Marian Ludgate, Onyebuchi Okosieme, Anjana Haridas, John Lazarus
United Kingdom

Newcastle upon Tyne Hospitals NHS Trust
Royal Victoria Infirmary
Queen Victoria Rd
Newcastle upon Tyne
United Kingdom NE1 4LP
Endocrinologist:
Simon Pearce
Ophthalmologist:
Lucy Clarke, Gordon Law
United Kingdom

Royal Infirmary of Edinburgh
51, Little France Crescent
Edinburgh
United Kingdom EH16 4SA
The Princess Alexandra Eye Pavilion
Chalmers Street
Edinburgh
United Kingdom EH3 9HA
Endocrinologists:
Nicola Zammitt
Ophthalmologist:
Justin McKee
United Kingdom
University of Exeter


Exeter, UK
Endocrinologists:
Bijay Vaidya
Ophthalmologist:
Iona Pereni
United Kingdom

Western Eye Hospital
153-173 Marylebone Rd
London NW1 5QH
Charing Cross Hospital
Fulham Palace Rd
London W6 8RF
United Kingdom
Endocrinologists:
Karim Meeran, Vassiliki Bravis, Claire Feeney, Parizad Avari, Kleopatra Alexiadou
Ophthalmologist:
Vickie Lee, Ahmad Aziz, Rashmi Akshikar, Rajni Jain
Singapore

National University Hospital 
National University Health System
Dept of Ophthalmology
1E Kent Ridge Road
Singapore 119228
Ophthalmologist:
Gangadhara Sundar, Petrina Tan 
Endocrinologist:
Samantha Yang Pei Ling, Kathleen Sek Su-Yen
Austria

Medical University of Vienna
Department of Ophthalmology and Optometry
Waehringer Guertel 19-20
Vienna, Austria; A-1090
Ophthalmologist:
Andrea Papp
Endocrinologist:
Shuren Li
Copyright © 2020 European Group on Graves' Orbitopathy (EUGOGO) Secretary Miloš Žarković, Professor of Internal Medicine, Clinic of Endocrinology, Clinical Centre of Serbia, 11000 Belgrade, PAK 112113, Serbia.
Email address:
secretaryeugogo@gmail.com
Bank account n°: 0701362
IBAN: IT33L0358901600010570701362
BIC/Swift: BKRAITMM
In the name of: European Group on Graves Orbitopathy (please DO NOT USE the acronym EUGOGO)